Winter Cornhole Tournament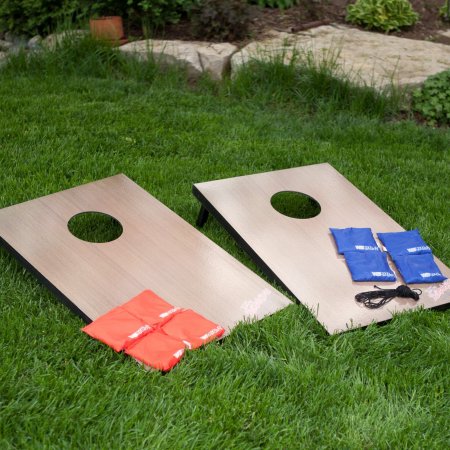 Friday, January 19th at 7pm | The Laurel Room
$10 buy-in/50-50 split with winning team
Proceeds kept by social committee go towards improvements
Appetizer and Beer/Wine specials (6-10pm)
$10 buy-in for team of two, winning team splits the pot
Even if you're not planning on playing in the tournament, let us know via the

EVITE if you are coming up to enjoy appetizer and beer/wine specials so we make sure to have enough on hand!

Appetizer Specials: $8 each
*Wings *Chicken quesadillas* Mozzerella Sticks*
*Potato skins*Jalepeno poppers
The regular menu will also be available
Beer Specials:
$1 Miller Lite Drafts & $12 Buckets of Domestic Beer
(6 beers per bucket)
Wine specials:
$5 per glass for the House Cabernet & House Chardonnay or Pinot Grigio
RSVP by 1/16; These specials may be applied to your food minimum

The Corn-hole tournament will begin at 7pm in the Laurel Room. Please note your team in the comment section of the EVITE or add it to the list in the pub. Appetizer and drinks specials will begin at 6pm in the Pub. We'll also have the regular menu and all members and guests are welcome
whether playing in the tournament or not. Bar service will be open in The Laurel Room and Food and Bar service will be open in the pub. email highvistaevents@gmail.com with any questions.