Pull the Joker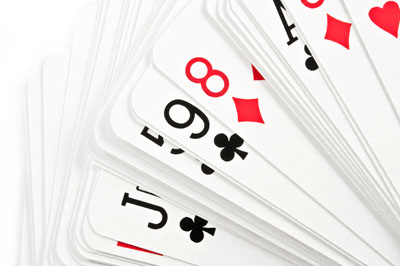 Thursdays - in the pub at 7:30pm (Ticket sales begin at 7pm.)
Game host responsibilities & rules:

Game definition: A new game will begin the week following the joker being pulled and will last until the joker is pulled again.

NEW RULE: The person who pulls the joker will host the following game.

*The host must be present for most PTJ nights during your game ( you may have another member cover for you anytime you are not able to attend on a Thursday.)

*Sell tickets for $10 each between 7pm-7:30pm on Thursdays

*Keep the cash box and update the pot and cards remaining via email to alyleard@vestaforyou.com and marybethford@yahoo.com between Thursday night and Friday mornings.

*Monitor that only members can participate (for legal reasons) guests of members can be present but cannot purchase a ticket. Children 18 and older can participate only if they reside in the member's home

*The member MUST be present to buy a ticket (if one spouse arrives earlier than another, they are only permitted to buy 1 ticket, when the other spouse arrives, they may purchase their ticket)

*The ticket holder MUST be present to win

*Game hosts may participate in the game each week

*Have an employee or non-participating child pull the ticket
---
How the Game is Played:

The purpose of this game is to pull the joker out of a deck of cards.

Each game will begin with a brand new deck of cards.

Participants will purchase a raffle ticket each game night (every Thursday).

The game host will draw a ticket and the holder of that ticket number will roll one die.

The person who rolled the die will then pull the number of cards indicated by the die.

The game host will then turn the cards over and if the joker was pulled, the ticket holder wins the pot.

If the joker is not pulled, the same game is still in play and will continue the following week.

Each participant will buy in again the following week and try again.

The game will continue until the joker is pulled, allowing the pot to grow throughout the game.

Once the joker is pulled a new game, with a new deck of cards will begin.